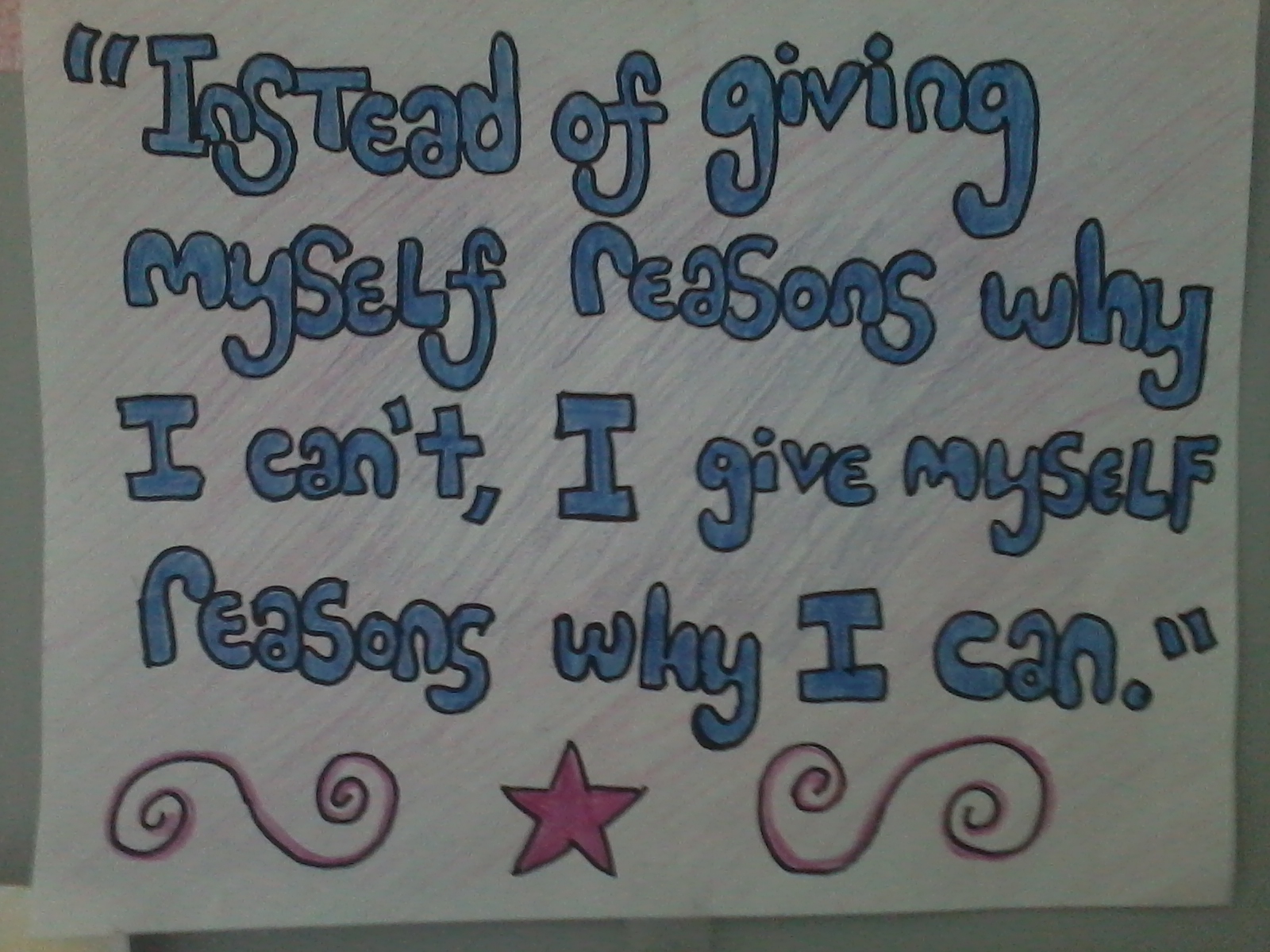 Sorry I didn't update my blog last week. I meant to, but finals are coming up and school has been  keeping me pretty busy.
Anyways, I have fallen victim to writer's block countless times, so I figured I might as well do a post on it. When writer's block strikes, there's only one thing to do-
WRITE.
Seriously. There's no other solution. It doesn't matter if you're spewing crap all over the page; it doesn't matter if you're writing "I have writer's block and I don't know what to do." The simple act of writing and not staring into space will actually get your creative juices flowing again.
I think that the reason people are afraid to write when they get stuck is that they want it to be perfect right away. This is true especially for really strong writers, or anyone who has written something that (s)he's remotely proud of. Think about it- if you've written something amazing once, it's easy to feel that your writing after that one time isn't living up to its usual standard. I've felt that way so many times- the way I describe it is that "I'm regressing."
But I'm not. Because NO FAMOUS AUTHOR IN THE HISTORY OF THE WORLD HAS EVER GOTTEN IT PERFECT ON HIS/HER FIRST TRY.
That's why your first draft is called your rough draft. You just have to WRITE and push through that first draft, no matter how painful it might be. Force yourself. Once you've written it, you should feel great- because the story's down. Even if it's written in crappy language and you hate it, still, rejoice! Because it's been written down. And all you have to do is revise to make it reach the level of perfection that you want it to.
The quote in the picture is one of my favorites because it's encouraging, but it's not too cheesy. Whenever I feel like giving up on my manuscript, I look at this quote (it's taped to my wall, along with a bunch of other quotes I love).