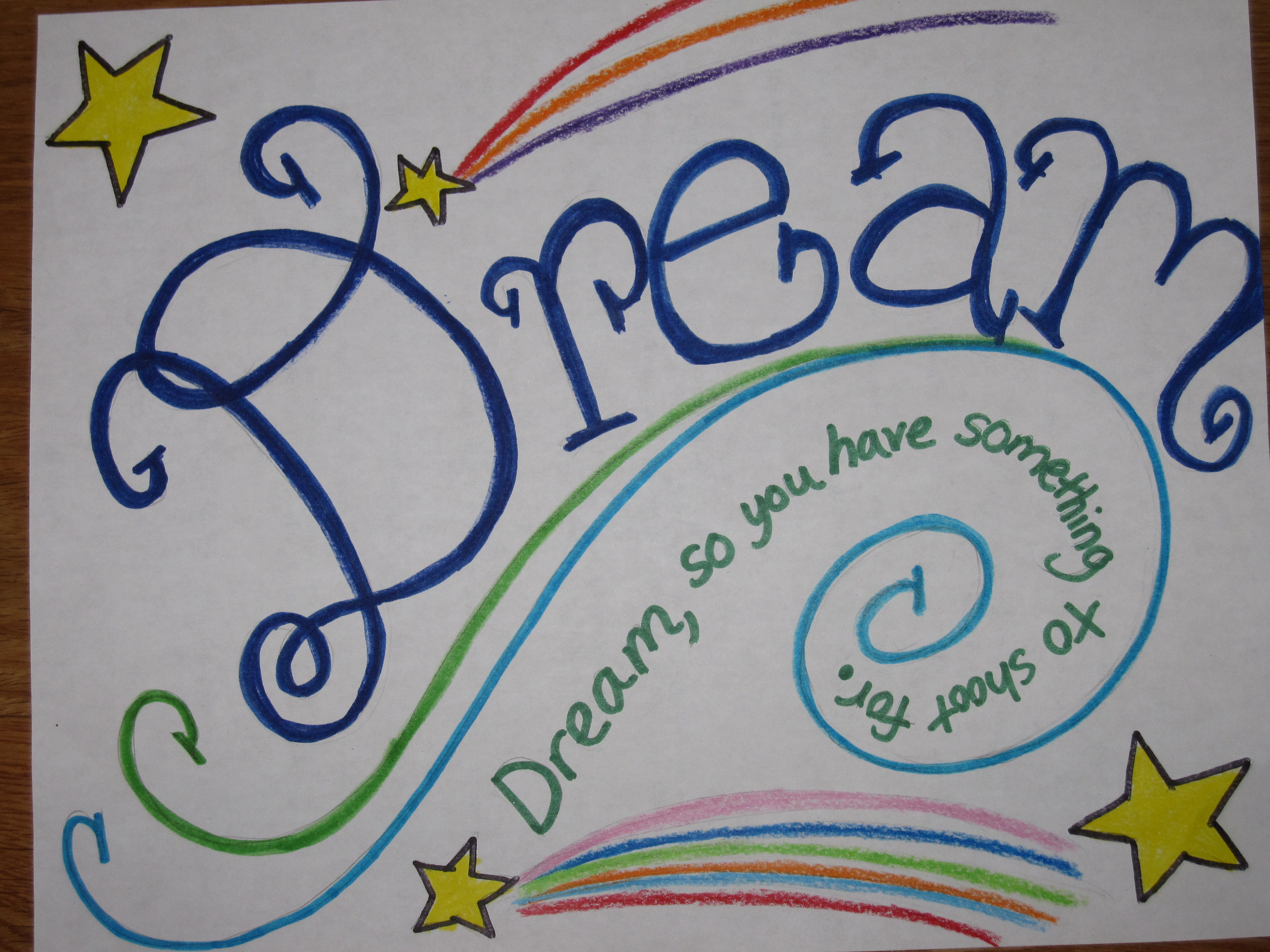 I was thinking a little about dreams today, since we seem to have them almost every night. 🙂 They can be pretty crazy- but what do they really mean?
Heck, I don't know. I don't even know if it matters. All I know is that they could potentially make really good stories… well, most of them. I once had a dream that my Econ teacher wouldn't let me leave class until I had named all the countries of Europe.
Okay, so maybe that wouldn't make such a good story on its own, but take that idea- the idea of something depending on something else.
Maybe a girl's father is kidnapped or imprisoned or something, and he won't be released unless the girl does something for the kidnapper. That could be the initial idea, but there are so many questions that branch off of that- does the girl trust the kidnapper? If not, then she needs to find a way around the deal, because otherwise she could do what the kidnapper asks, and he could just kill her father instead of releasing him.
Or what if the kidnapper is a mysterious figure… and when the girl finally finds out who he is, she is shocked because it's someone she knows.
What if the kidnapper isn't really a kidnapper at all? Maybe he likes to make people believe that, but really he has a dark secret…
See? There are so many paths you can take with one simple idea. And that idea could come from a dream.
I used to keep a journal of all my dreams. Eventually I stopped, because life got in the way and I got caught up in other things. But now, when I read those wacky dreams, I burst out laughing! Forget about stories- they're just fun to read. 😀
My advice: Write down your dreams (or, in this technological era, type them :)). It doesn't have to be every day… just now and then. It could be once a month. Then, when you're feeling low or looking for inspiration for a story, read them. You won't be disappointed.