I apologize for the immense delay in posting, but winter semester of college was pretty hectic, and not long afterwards, I embarked on an international journey.
For three weeks in May, I had the amazing opportunity to volunteer at a nursery school in Rabat, Morocco with three of my closest friends. It was an experience I'll never forget – for more reasons than one. Of course walking into a room and having about forty little kids get super excited to see us every single day was extremely rewarding, but so was immersing ourselves in the culture and learning how to make Moroccan mint tea, planning weekend trips to other cities and having to find the train station and book hotels all on our own, and figuring out how to communicate with people without being able to speak Dareeja (Moroccan Arabic). Even battling a fierce cockroach to the death was rewarding in its own way (albeit terrifying).
Five days a week we spent at the nursery school in Rabat. We taught a little bit of English (ABCs, shapes, numbers) and games like "Duck, Duck, Goose" and musical chairs. We also created activities like coloring and connect-the-dots worksheets. For me, the highlight of the trip was definitely the kids. Each kid had his/her own unique personality, and they all loved the attention we were able to give them. We'd just be sitting there and suddenly kids would climb into our laps or want high fives or give us kisses.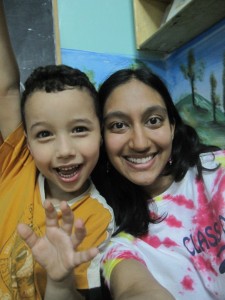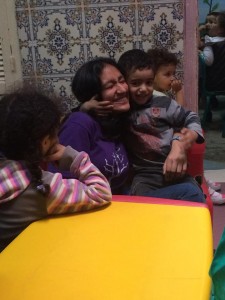 On the weekends, we took the train to other cities in Morocco. We traveled to Fez, Marrakesh, and Casablanca. While the cities themselves were beautiful and exciting to visit, I honestly just loved the notion of grabbing our backpacks and hopping on a train to somewhere. I think that was when we felt most independent and truly adventurous. And some of our best (and funniest) memories were created on the train.
The other really nice thing about our trip was that we lived with host families during our stay in Rabat. Some aspects were challenging (my host mother did not speak any English), but this meant I had a chance to practice using the basic Arabic that I knew. Our host families also lived within the walls of the medina, or the old city, which is basically a maze of narrow streets crammed with shops and markets, called souks. At first the prospect of finding our way through this veritable labyrinth was quite daunting, but soon we knew exactly how to get back to our homes and felt comfortable exploring on our own. Living in the medina itself really added to our experience.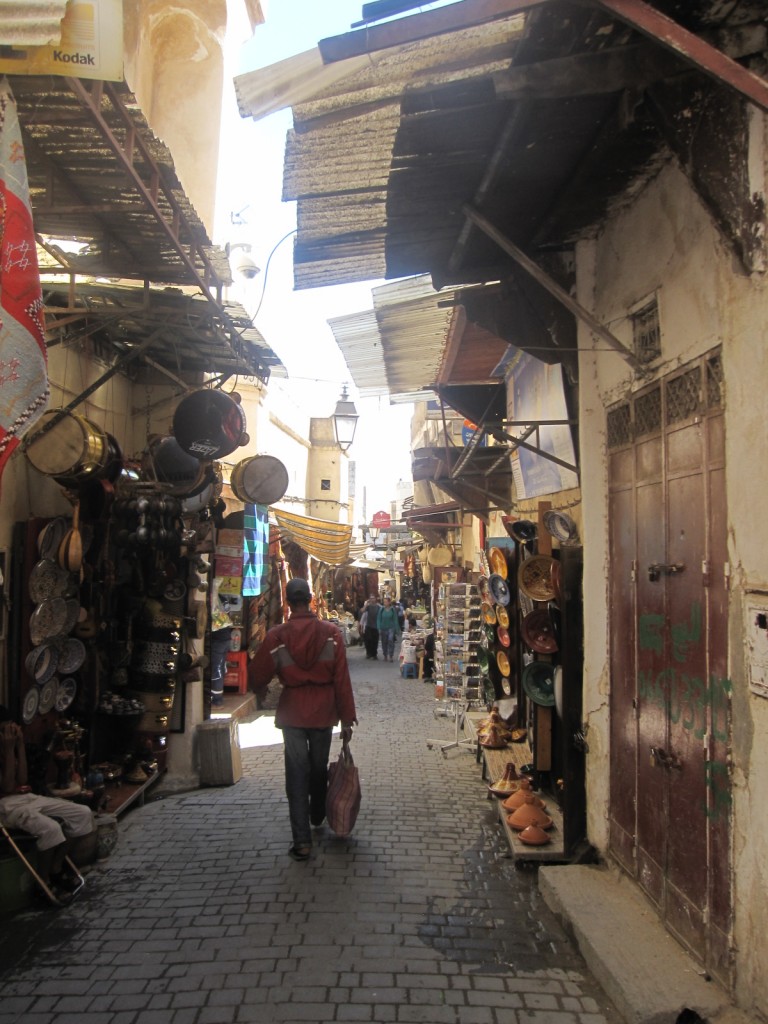 Living with host families also meant home-cooked meals. And my host mother was an amazing cook!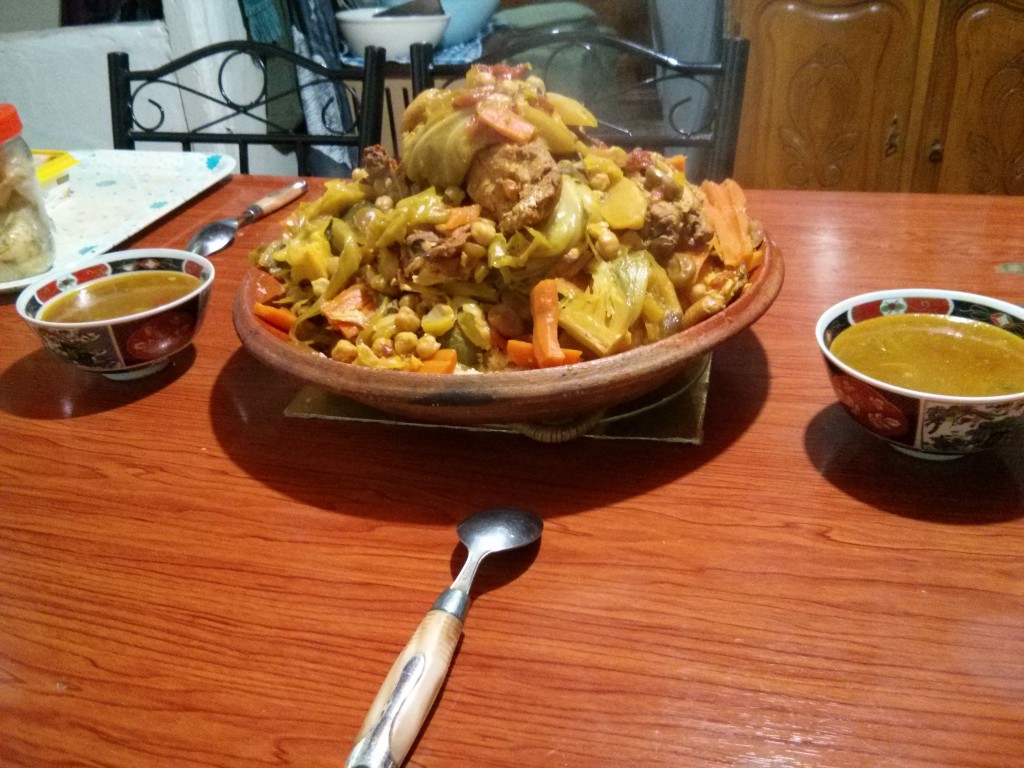 After all of the adventures we had in Morocco, from hopping on the train to unfamiliar cities to learning how to communicate to managing forty little kids at the nursery school, the biggest takeaway for me is now being able to say this:
"I'll figure it out."
Morocco was a whirlwind of new experiences, all of which we had to navigate ourselves. For me – someone who likes having things planned and organized – this trip was the best thing that could have happened. I realized that not knowing where you're going all the time and having to figure stuff out on the way isn't so bad. In fact, it can be a lot of fun, especially when you're with friends. The best part is that now I feel a lot more comfortable figuring things out for myself as well, whatever they may be.
So here's to the wonderful unplanned adventures the future holds, and here's to figuring them all out!