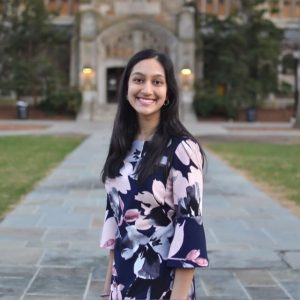 Hello there, and welcome to my blog!
My name is Sarrah Hakim. I am originally from Michigan and obtained my bachelor's in business at the University of Michigan, but I now live and work in southern California.
My love for writing blossomed at a young age. When I was five years old, my mom read me the poem "The Acrobats" from Where the Sidewalk Ends by Shel Silverstein. I loved it so much that I decided to become a poet, right then and there. Since then, I've mainly written poetry and short stories. But I ultimately aim to write and publish middle grade novels.
This is the first poem I ever wrote, entitled "Turtle":
I have a little turtle
He is verry sweet
I thought it would be nice
To give him somthing to eat.
Then he got an invitation
To go to a celebration.
So when he came back
He had a dream
Abot a majic bean.
What do you think? I love that I was able to spell words like "celebration" and "invitation" yet failed at words like "very" and "about." Overall, I don't think it was too bad for a five-year-old!
Writing and poetry are a huge part of my life, but they aren't the only things that interest me. I love being outdoors and exploring new places. I also enjoy swimming, skiing, and spending time with my family and friends – whether it's staying home and playing board games or hopping in the car for a road trip.
I started this blog in high school as a way of sharing my poetry and expressing my passion for all things writing-related. But over the years, it's turned into so much more than that. It's a reflection of myself, my observations, and my journey as I continue to learn and experience more of what life has to offer. I hope you enjoy perusing what I've written here, and I hope you find something to interest or inspire you on your own journey.
Any comments and/or suggestions are much appreciated!